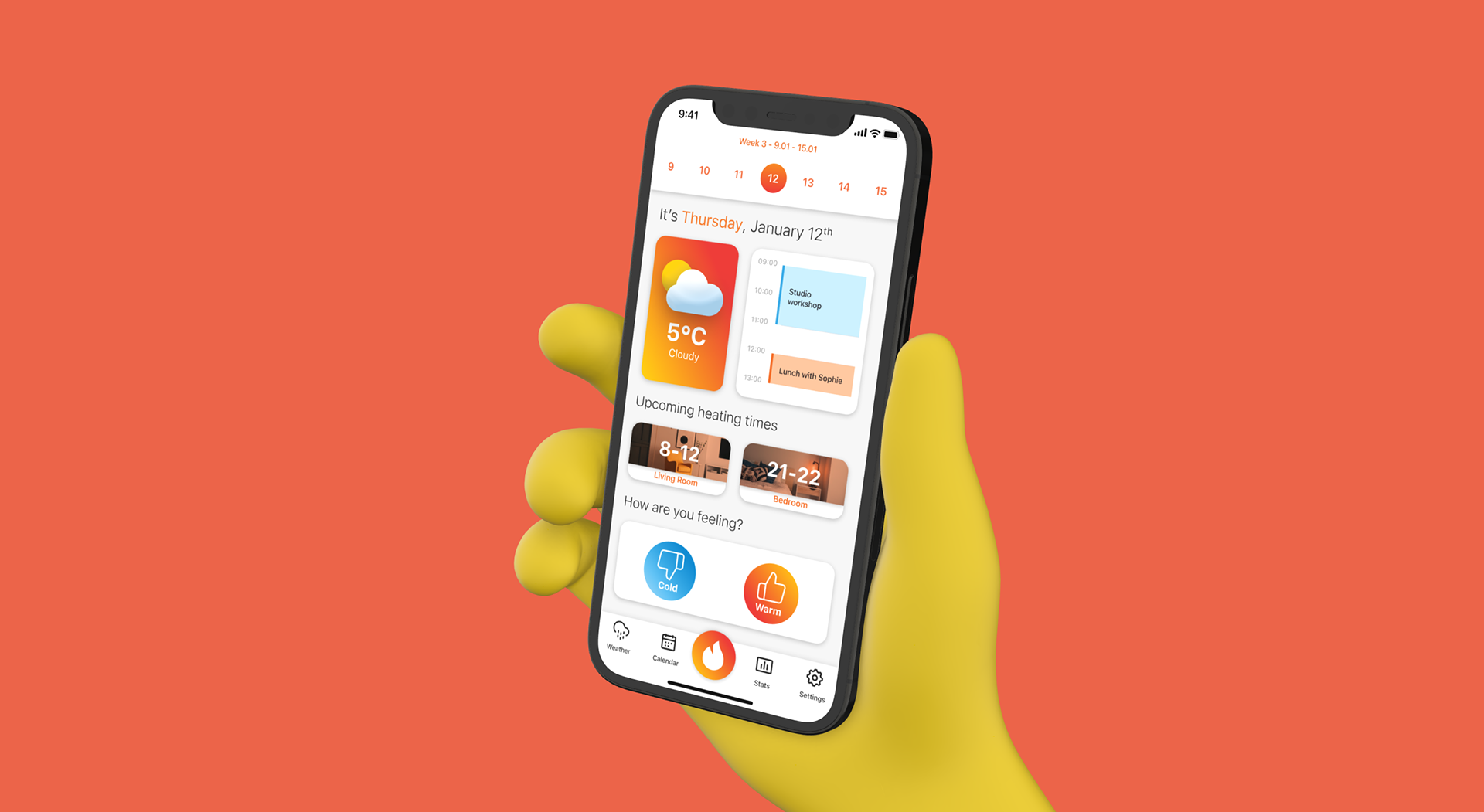 HeatMeApp provides a way to create sustainable heating habits according to the user's calendar and weather conditions. 
It's aimed at people new to the UK that are having a hard time adjusting to their new reality.
Client:
Loughborough University x GenGame
My role:
UX Research & Design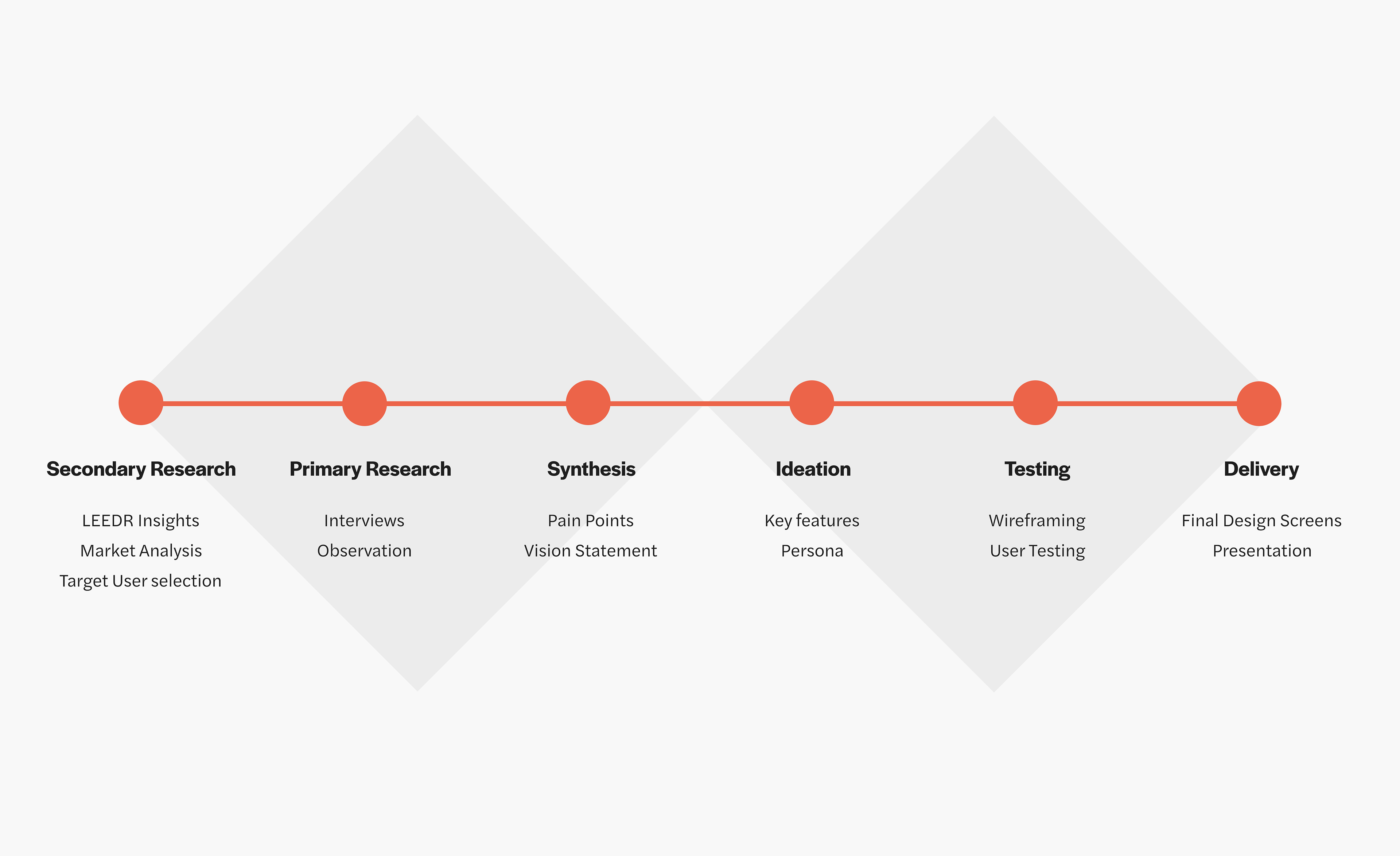 GenGame Ltd. is a UK energy technology company that creates apps for businesses that supply gas and electricity to domestic homes. GenGame's core modular app utilises novel behaviour change and gamification features, designed to encourage consumer engagement with sustainable energy technologies such as electric vehicles, solar energy systems, energy storage, and smart meters.
Design a mobile app that utilises smart meter data to reduce the negative impact of domestic energy consumption
Smart meters are necessary for society to help to switch to a flexible, decentralised and decarbonised energy system
International stu

dents coming to the UK to study, living in private, rented flats
•
Moving abroad is a stressful experience
- helping them adjust and understand their new home is crucial for their wellbeing
•
Young people care more about climate change
- they are more likely to adopt sustainable behaviours 
•
International students make almost 20% of all students in the UK
- creating a connection to the British lifestyle could convince them to stay in the UK after graduating
Understanding the problem
Understanding the situation
Secondary research consisted of reviewing existing materials from the LEEDR project, as well as numerous articles and market reports. Then I extracted two key insights that are presented below.
•
Living in a foreign country is difficult 
-
International students arriving in the UK want to create a home away from home, but they tend to get overwhelmed with the amount of new information and many cultural differences. They also have difficulties living on their own for the first time.
•
People don't know much about their heating system
-​​​​​​​ People want to keep their flats warm, but they are not paying much attention to how heating works - they tend to heat unoccupied rooms, leave the heating on for too long (then open windows to cool the place down), or just forget to switch it off when no one's home.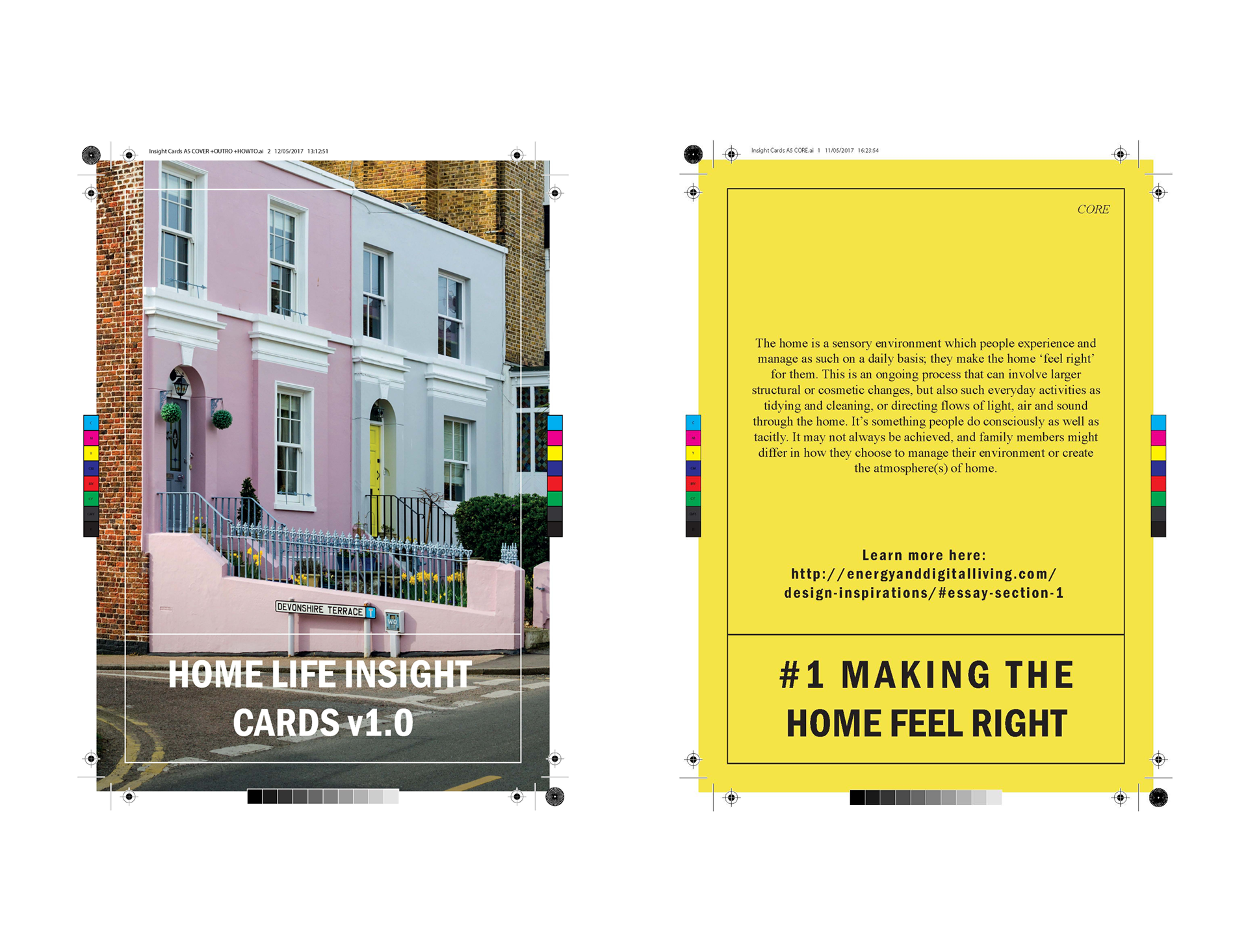 I conducted interviews and observation within two households to understand users' heating practices, feelings and pains.
To visualise the data collected, I used empathy mapping, which helped categorizing user actions, feelings and thoughts.
What are the pain points?
The next step was identifying common pain points for both households. They will form the basis of the app's functionality.
So what pain points are bothering our users?
• The flat feels cold constantly because of old heaters and poor insulation
• It's hard to predict when to heat and for how long
• Electricity bills are extremely high, but it's hard to reduce energy usage
• The weather is hard to predict, so it's either too hot or too cold in the flat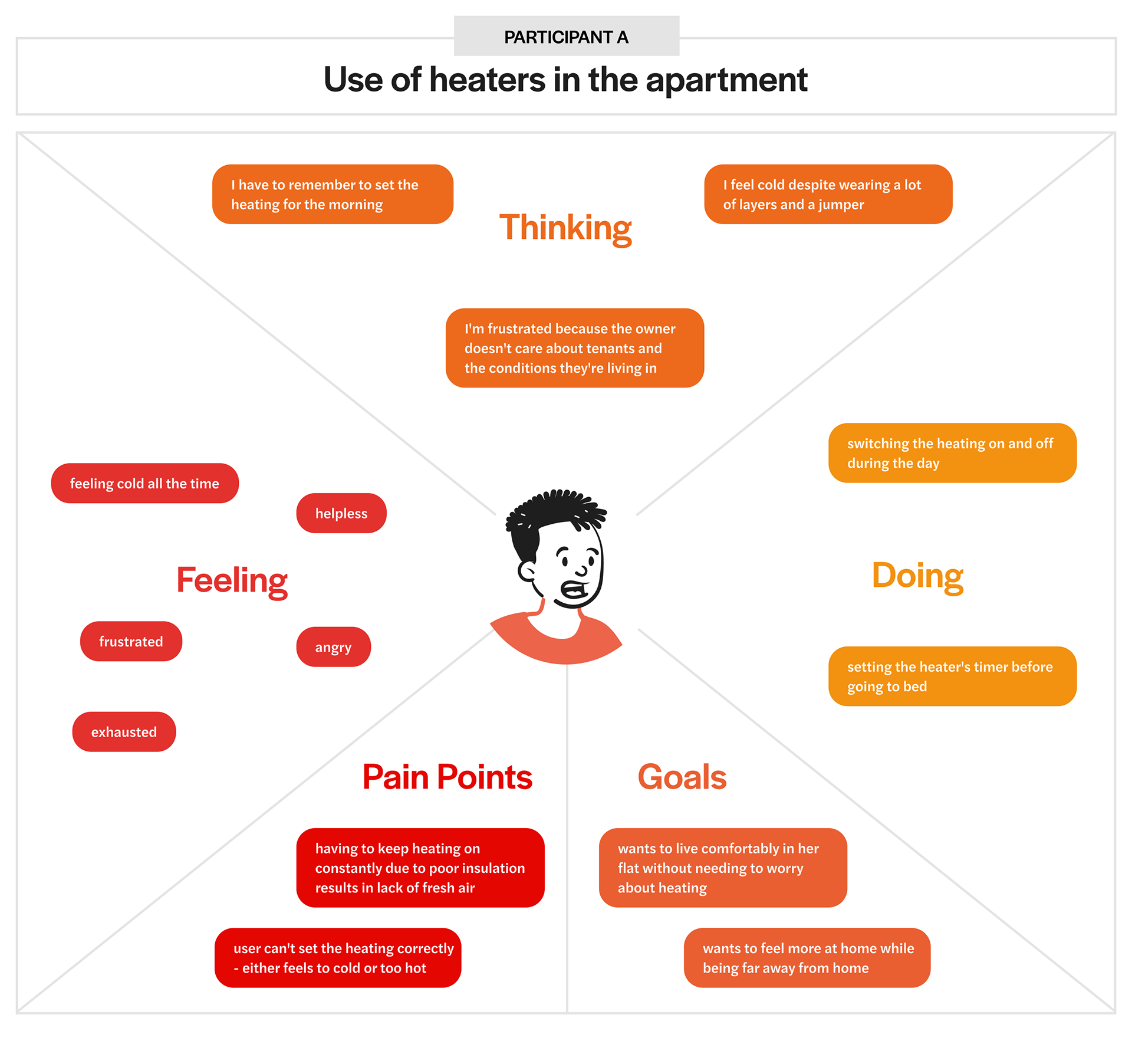 Creating a vision statement was the first step of establishing how the product will look. To drive the product development, I came up with the following statement:
There's an opportunity for a smart product for students arriving in the UK from around the globe who want to adjust to English weather and understand their heating system while also reducing their carbon footprint BUT feel lost and overwhelmed trying to build a new life from scratch
I used the Moscow model to group possible features and decide on the most important. Then, I've identified the three crucial elements of the app:

1. A better understanding of their heating system
- Being in a different country means a completely different system and practices; it's also hard to find answers
2. A better understanding of English weather
- it's hard to adjust when even going outside can be problematic
3. Overview of their energy usage
- information provided as hours of usage; kWh and £ doesn't mean a lot to foreigners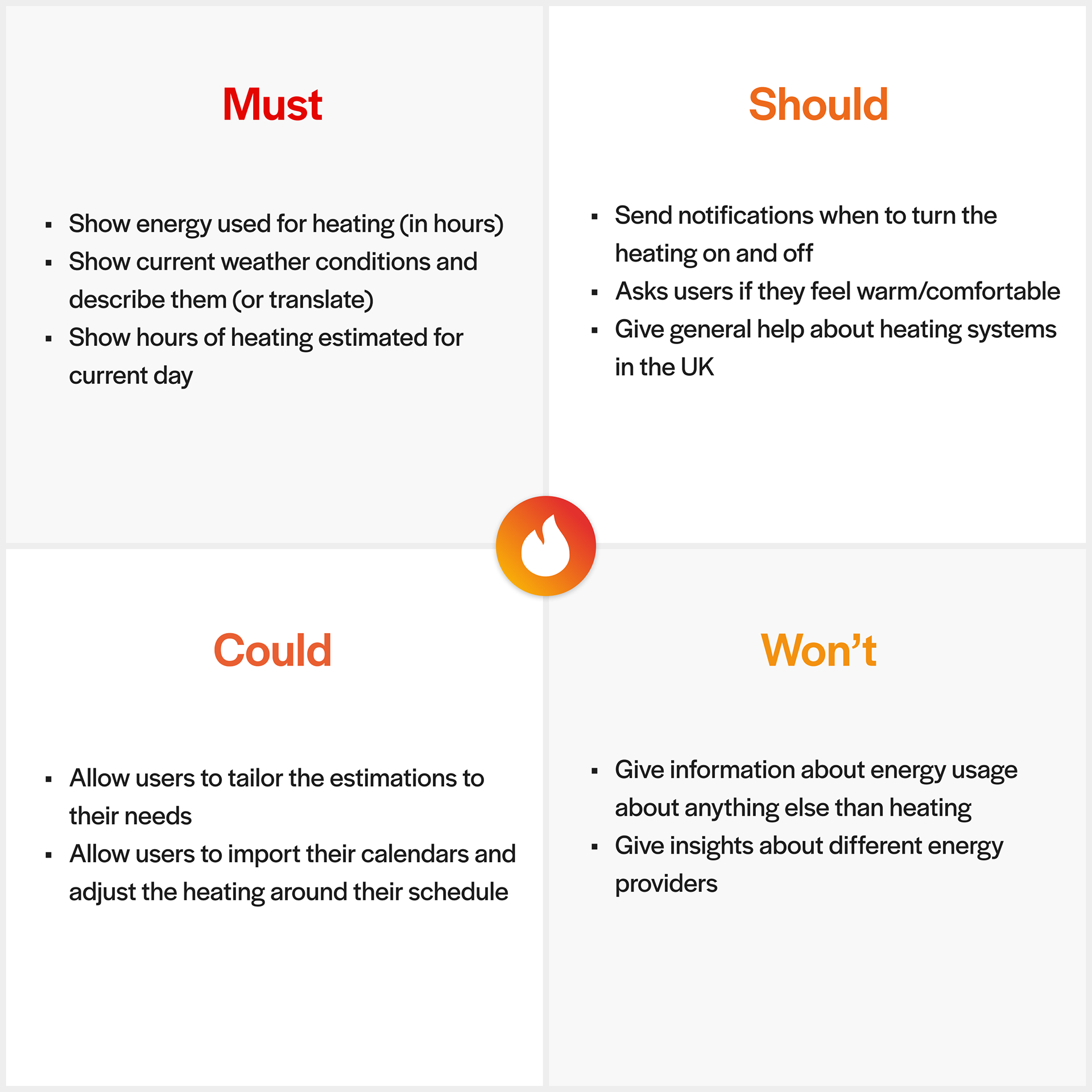 Narrowing user group to a persona
As a next step, I generated a persona to better understand a target end-user. It will be also used to recruit testers for the prototype later in the process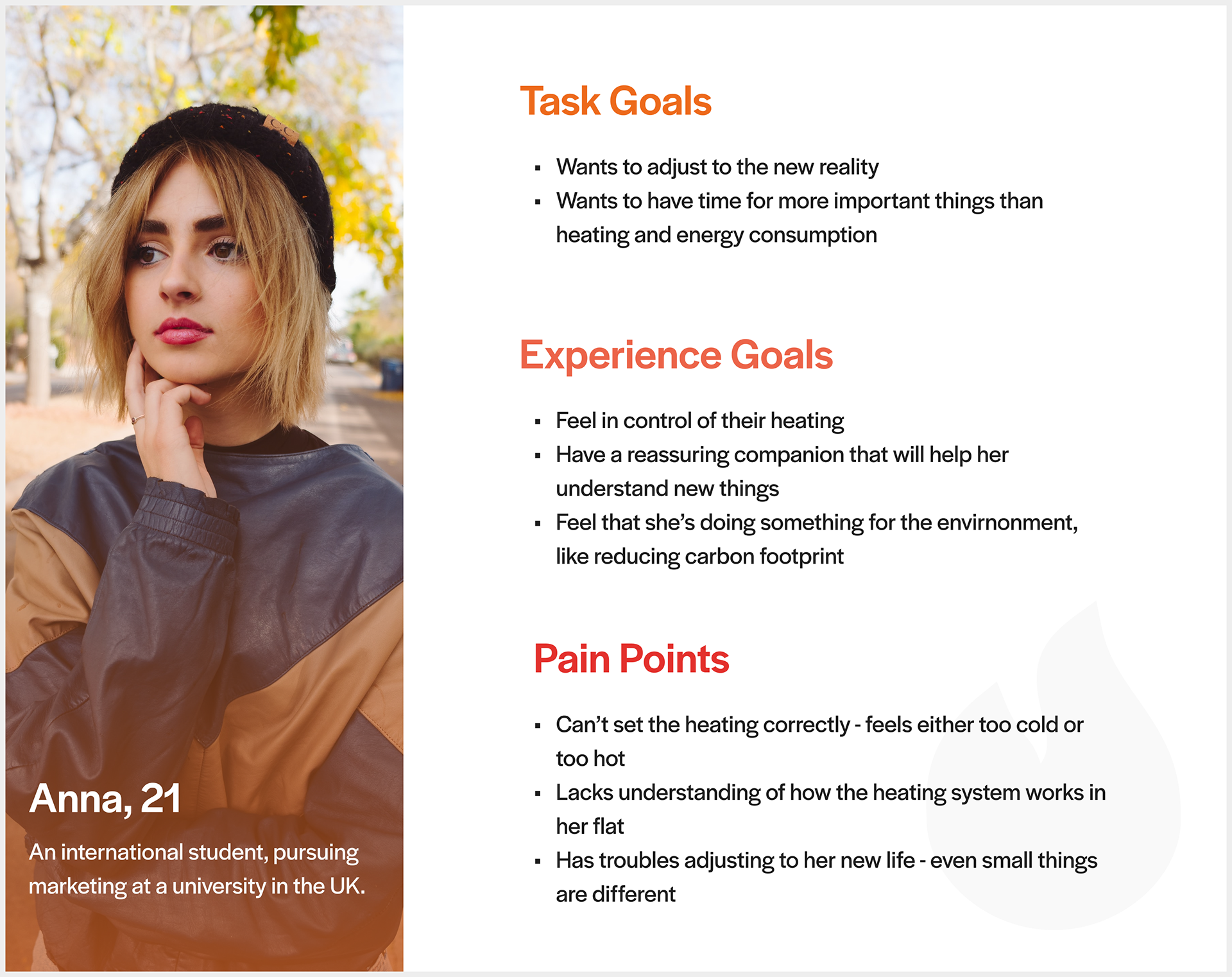 Wireframes and Lo-Fi Testing
Key questions for prototyping were:
•
The core of the app is helping with heating
- do users want additional features, as weather conditions and calendar synchronisation?
•
How much hand-holding should the app have
- Would users stick to the presented heating times strictly or just use them as a guideline?
•
Is using hours of heating a meaningful way of showing energy usage?

Tester received the following scenario: use the app to check weather and events for the day, then set the heating in the living room
•
A "more complicated" version of the app was preferred
- providing weather info and calendar synchronisation was beneficial to the user
•
Flexibility is key to the user
- they appreciate that the app provides heating times, but they prefer if they were not enforced strictly
•
Hours of heating are a good choice
- the time is tangible and there are no significant cultural differences when using it as a way of showing usage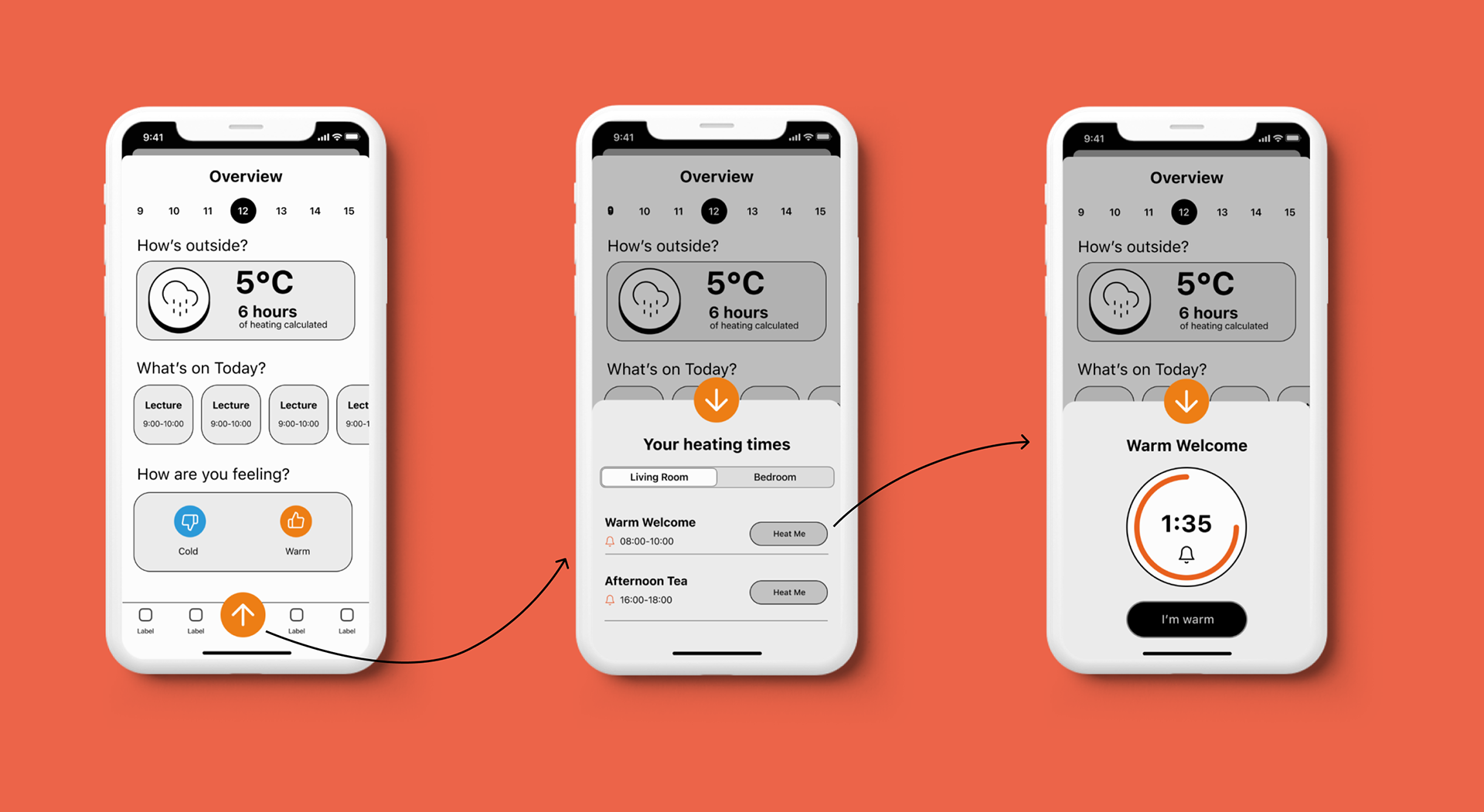 HeatMeApp provides a way to create sustainable heating habits according to the user's calendar and weather conditions. It's aimed at people new to the UK that are having a hard time adjusting to their new reality.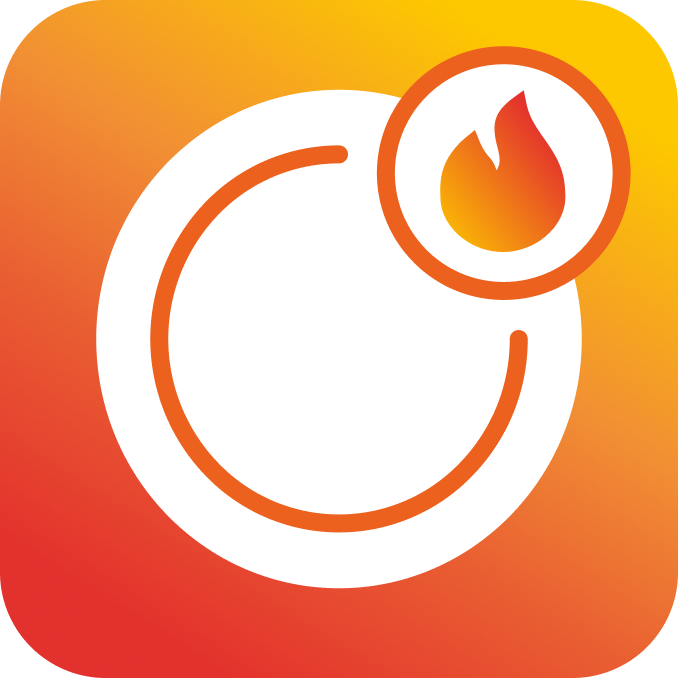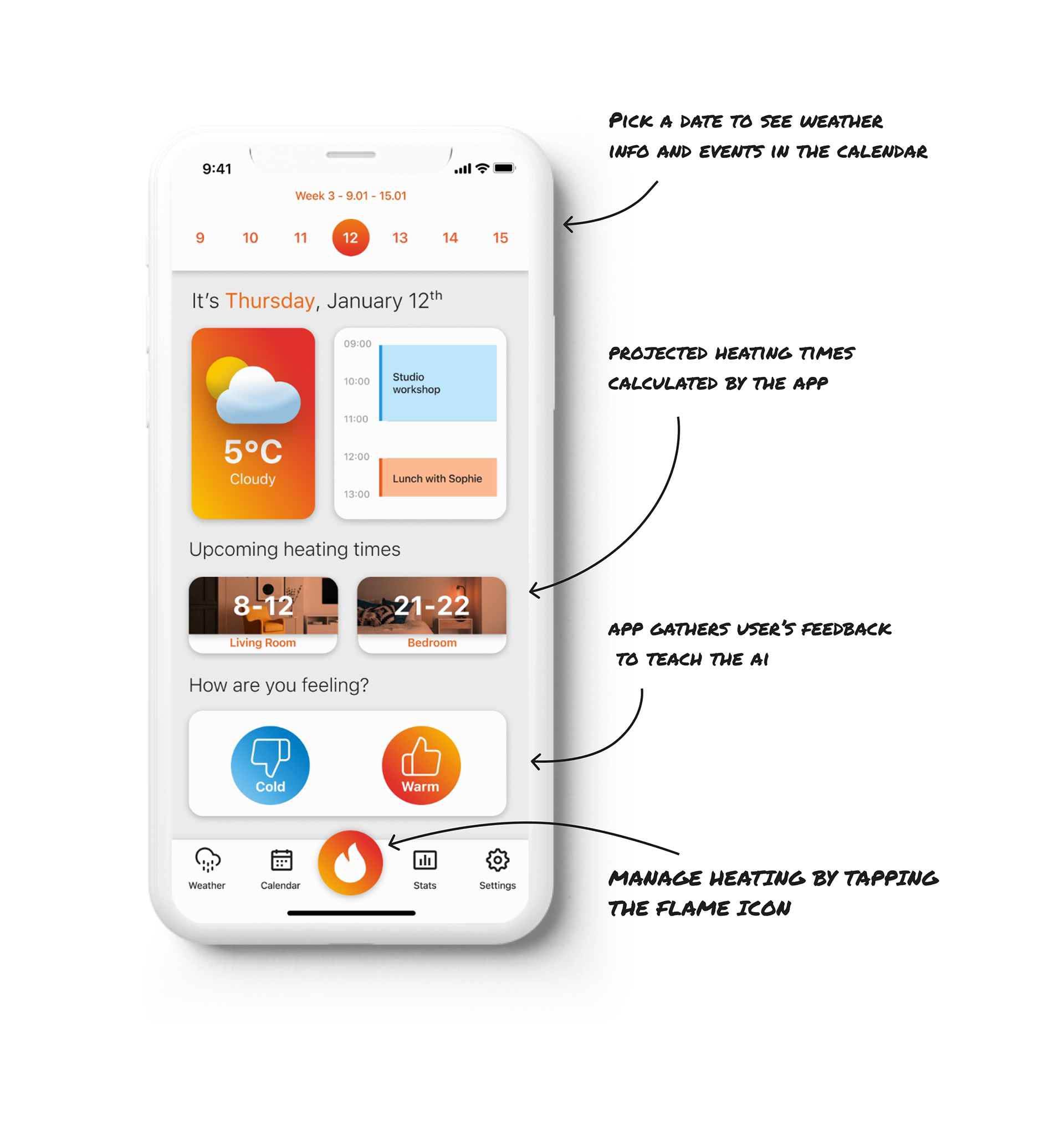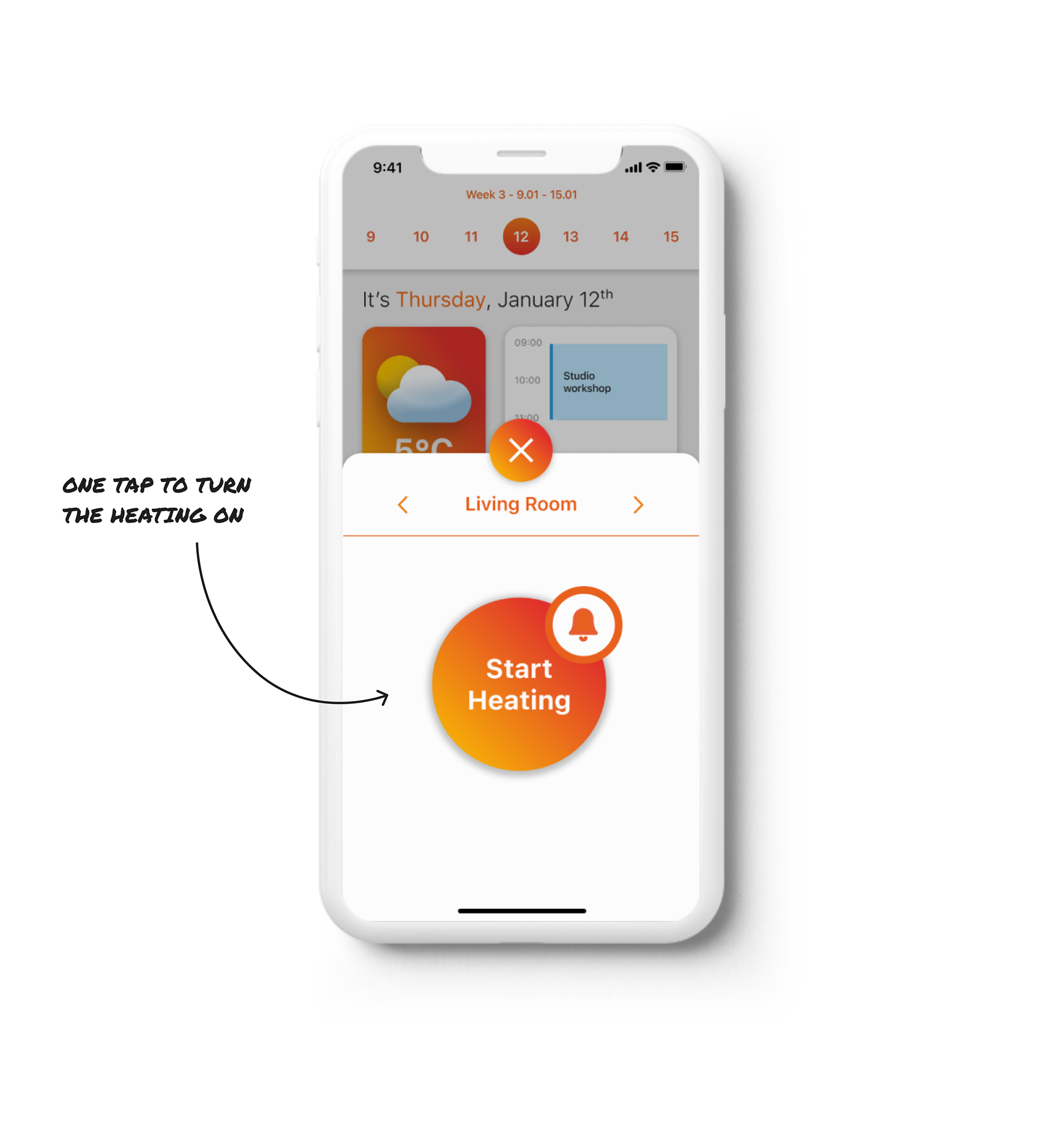 More testing will definitely be needed to assess if the app provides an enjoyable experience. However, I think that it works well in using the smart meter data in a meaningful and tangible way.
Finding a smart way to implement smart meters into the design with all their limitations was challenging, but it taught me that good design needs to be established in the world, and work with the hardware and software we have available.